Nike SB: How Nike Dipped Its Toes Into Skateboarding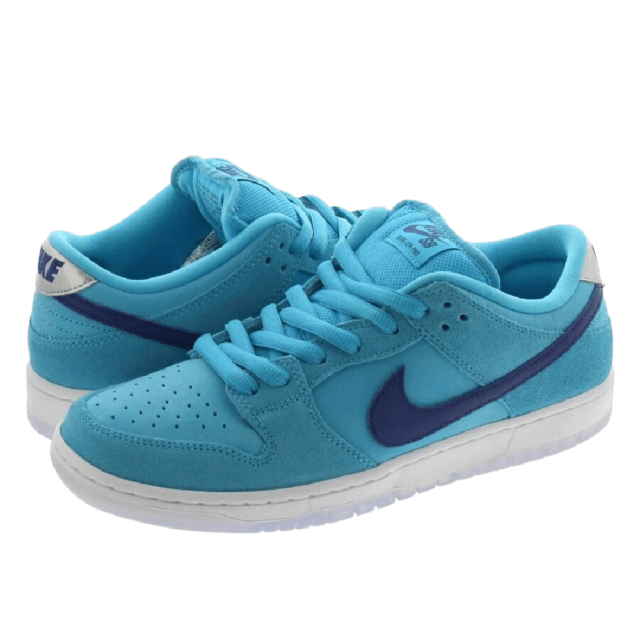 Although people have been skateboarding in Nike sneakers since the mid-'80s (initially in the Air Jordan 1), Nike didn't make its first official skate shoes until 1996. To tap into the niche market, Nike released three silhouettes—Schimp, Air Choad and Air Snak—and signed Bam Margera to represent the line. This initial endeavor didn't go well. The sneakers were bulky, unappealing and athletes preferred to skate in other brands. After failing to grab consumers' attention, the production of these skate shoes ended.
In 2000, Nike took another crack at skateboarding shoes by acquiring Savier, a Portland-based skate shoe startup. The brand was technically its own entity but was backed by the Swoosh and had access to Nike's flagship technologies like Air and Zoom Air. Savier signed a roster of talented skaters including Brian Anderson, Stefan Janoski, Brad Staba and Jon Rattray.
Nike lacked total confidence that Savier was the savior they needed to break into the skateboarding scene, so they started an in-house brand: Nike SB. The tremendous success of Nike SB put Savier out of business, and their skaters went on to work or ride for Nike.
The Nike SBs That Started It All

In March 2002, Nike SB released four Dunk Lows, each designed by and named after the team's skaters:

Mulder Dunk SB

Richard Mulder created a simple white leather upper with a blue Swoosh, inspired by the first pair of Nikes he owned.

Forbes Dunk SB

Reese Forbes gave his sneakers a tan suede upper inspired by his favorite work boot.

Supa Dunk SB

Danny Supa went with an orange, white and blue Mets-themed colorway to represent his New York City roots.

Gino Dunk SB

Gino Iannucci chose colors and materials he liked best. His shoes got a black and grey colorway with a unique perforated leather upper.
Cultural Significance of the Nike SB

Nike SB is arguably the most culturally rich sneaker category because every part of the brand was built on the foundation of something that's already relevant to culture. From choosing legendary basketball silhouettes as canvases to drawing inspiration from popular movies, TV shows, artists, musicians, brands and countries, Nike SB taps into different cultural avenues in a way that other sneaker lines simply cannot.

There is a generation of sneakerheads who knew about De La Soul, Grateful Dead and Dinosaur Jr. SB Dunks before ever hearing a song from the iconic rap and rock groups. Others learned about modern-day graffiti artists such as Futura and 20th-century painters like Piet Mondrian through their Nike SBs. The list of influences in culture goes on.

In addition to the full spectrum of cultural connections, Nike SB's numerous brand collaborations have made it one of the most relevant sneakers in streetwear and skateboarding. Collaborations with Supreme, Stüssy, HUF, Thrasher, Zoo York, Diamond Supply Co. and Staple make it impossible for Nike SB not to be acknowledged in these closely intertwined cultures.
Transforming a Basketball Legend Into a Skate Icon

Nike put Sandy Bodecker in charge of the Nike SB project after he successfully led the company to a breakthrough in soccer, another previously tough-to-crack market for them. Bodecker understood the importance of the Air Jordan 1 in skate culture and wanted to bring a similarly nostalgic vibe to the sub-division, which was in stark contrast to the bulky shoes that filled the market.
He chose the Nike Dunk as a starting point, adding key features like Zoom Air units in the insoles for cushioning, beefed-up tongues and ankle padding for support and thicker, more durable laces. Professional skaters Richard Mulder, Reese Forbes, Danny Supa and Gino Iannucci signed as the original Nike SB athletes, and the brand was ready to make an introduction.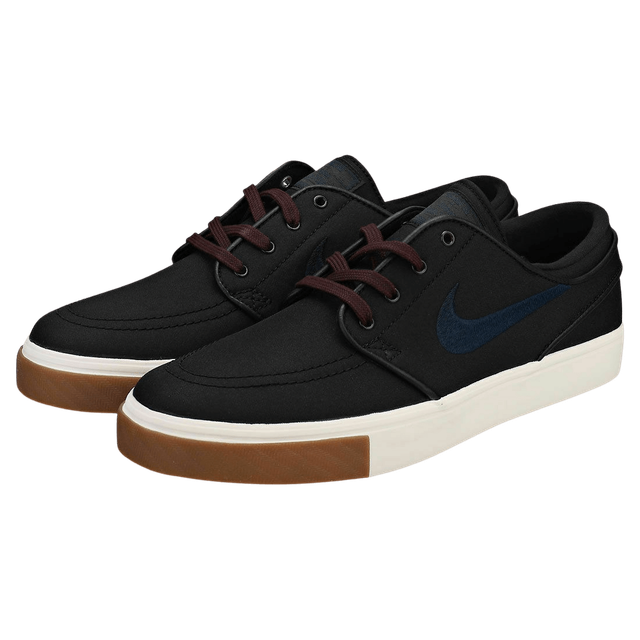 The Staple "NYC Pigeon" Dunk: a Game Changer

Nike SB was working on a series of Dunks designed after major cities, and designer Jeff Staple was commissioned to create a pair representing New York City. His design featured a two-tone grey upper, orange accents and the signature Staple Pigeon logo on the heel. The pigeon theme was a clear representation of New York City, but its rarity drew the public's attention. Limited to 150 pairs—30 each for five stores in New York City—the shoes wouldn't be easy to snag. Of the five stores, Jeff Staple's Lower East Side-based Reed Space was the only one to get numbered pairs of the Dunks, making them even more exclusive.

On February 22, 2005, hundreds of people lined up, hoping to get their hands on one of the coveted pairs. Unlike today's sneaker release events, there were no raffle tickets, wristbands, online reservations or other crowd-controlling techniques. With people invading the line, thieves attacking those lucky enough to buy a pair, and NYPD on the scene, the event was pure pandemonium. After making the front page of the New York Post, The Dunk became known as the shoe that brought sneaker culture to the masses.
Collectability and Resale Value of Nike SBs

Due to Nike SB's unique design inspiration, the sneakers have always been in high demand. Besides sneakerheads and collectors, Nike SB has grabbed the attention of fans from different sub-cultures and genres. An avid beer enthusiast may not care about collecting sneakers, but Heineken, New Castle and Budweiser Dunks become their point of entry. And die-hard Star Wars fans have to have the Jedi and Boba Fett models.

While Nike SBs have always appealed to skateboarders, in-the-know sneaker collectors and niche fans, they haven't always been considered valuable to the general public. Before Nike SBs became a mainstream staple in retail stores and on the online resale market, they were only available at skate shops. Since few people patronized these shops, the demand for SBs wasn't astronomic. Back then, some of today's most popular Nike SBs sat on shelves.

Depending on when you bought and sold, the resale value of certain Nike SBs could equate to a healthy profit. Sound investments include these Nike SB models:

Paris
London
Freddy Krueger
Yellow Lobster
NYC Pigeon